Share
Crazy story?  When I officially opened up shop for my photography business, I initially thought I would be sticking to families and newborns.  I actually said to my partner "I have no interest in doing weddings."  I'm not really sure why I went into business thinking this way.  Maybe it was from horror stories I had previously heard, or from watching that old show "Bridezillas."  Anyway…all it took was my first couples session, and I did a complete 180 in my line of thinking.  My passion lies 100% in capturing the authenticity between lovers.  I quickly started to focus my business on finding couples, engagements, and weddings.  I absolutely live for capturing those real, raw, and genuine emotions between two people who have found their soul mate.  It's such a rush!
Aimee first contacted me back at the beginning of June.  She was looking for someone to do an engagement session for her and her fiance.  I was so excited!  Normally I offer a complimentary engagement session when I'm hired for a wedding, but these two beautiful people are having a destination wedding in the Caribbean (seriously, guys.  I'll travel with you if you need me for wedding photography)!
I have a few locations I love to shoot at, but I always ask my clients if they have a spot that's special to them before I suggest anything.  I believe locations that hold special memories or are personal will make a big difference in the outcome of our time together – remember, I'm always after those genuine and authentic interactions.  <3  Aimee mentioned to me that Historic Stewart Farm in Crescent Beach held a big place in her life.  The space has a lovely old Victorian Farm house, and scenic public grounds with big barns, beautiful trails, large orchards, and great views.  We planned to meet there.
This location did not fail to disappoint.  We had an absolutely fantastic golden hour shoot.  Aimee + Ryan showed up looking ridiculously lovely, and they were such a pleasure to work with.  Working with these two completely solidified my plan to steer my business towards documenting love stories and weddings.  When our time together was winding down, we said our goodbyes, and they cuddled up on a park bench, watching the sun go down.  My heart was happy, and as usual (because I'm a total weirdo) I was talking to myself, saying "HOLY CRAP I LOVE MY JOB."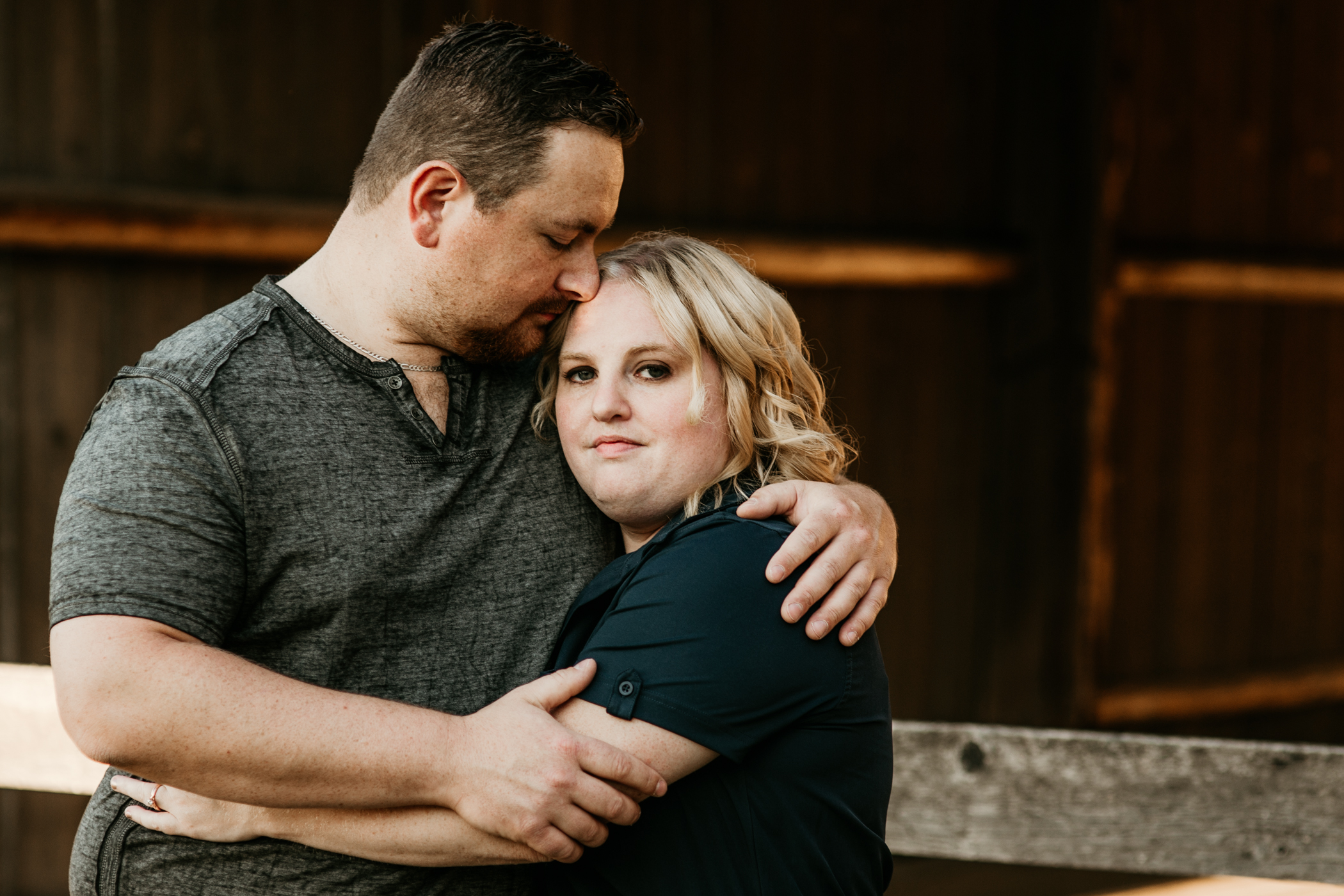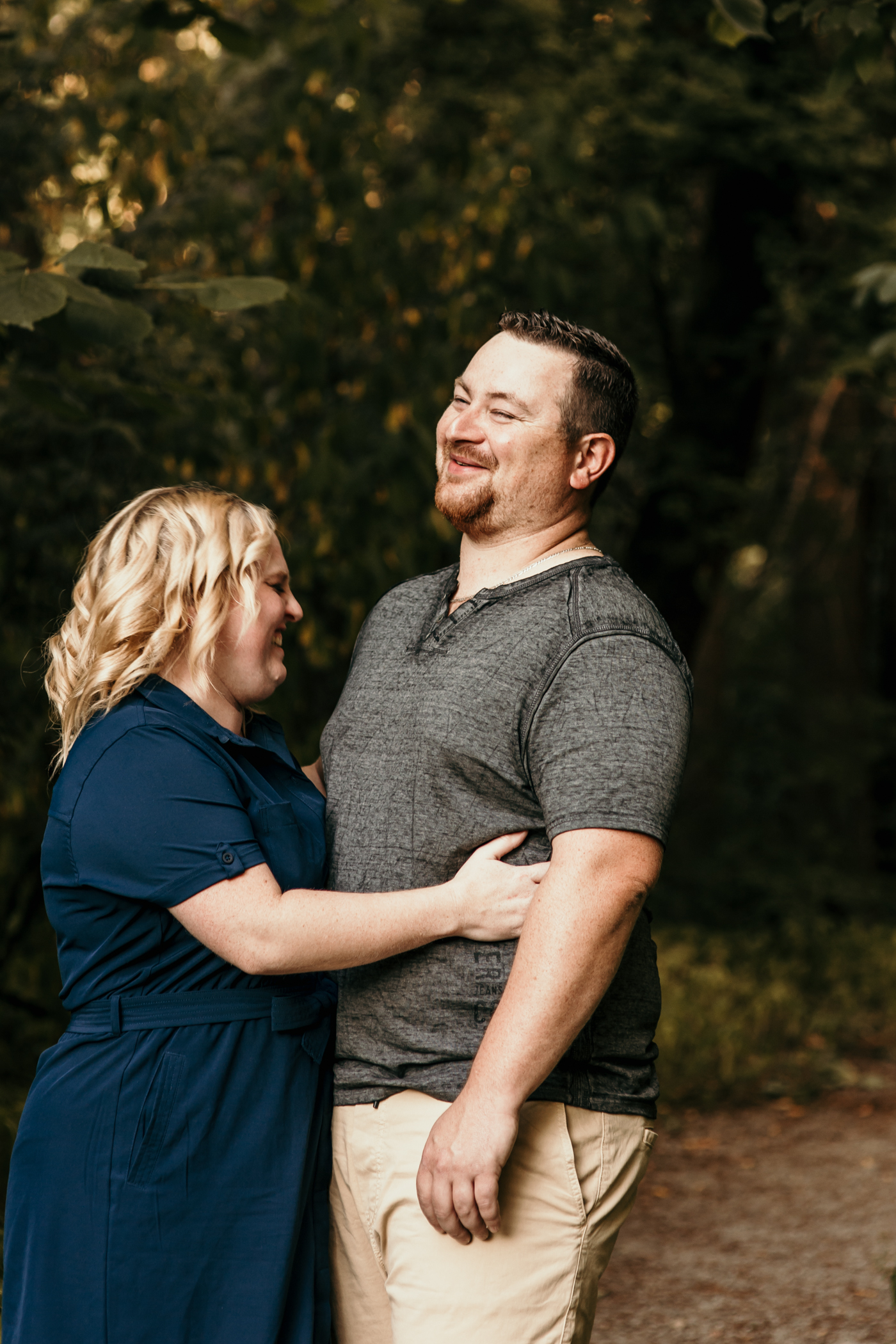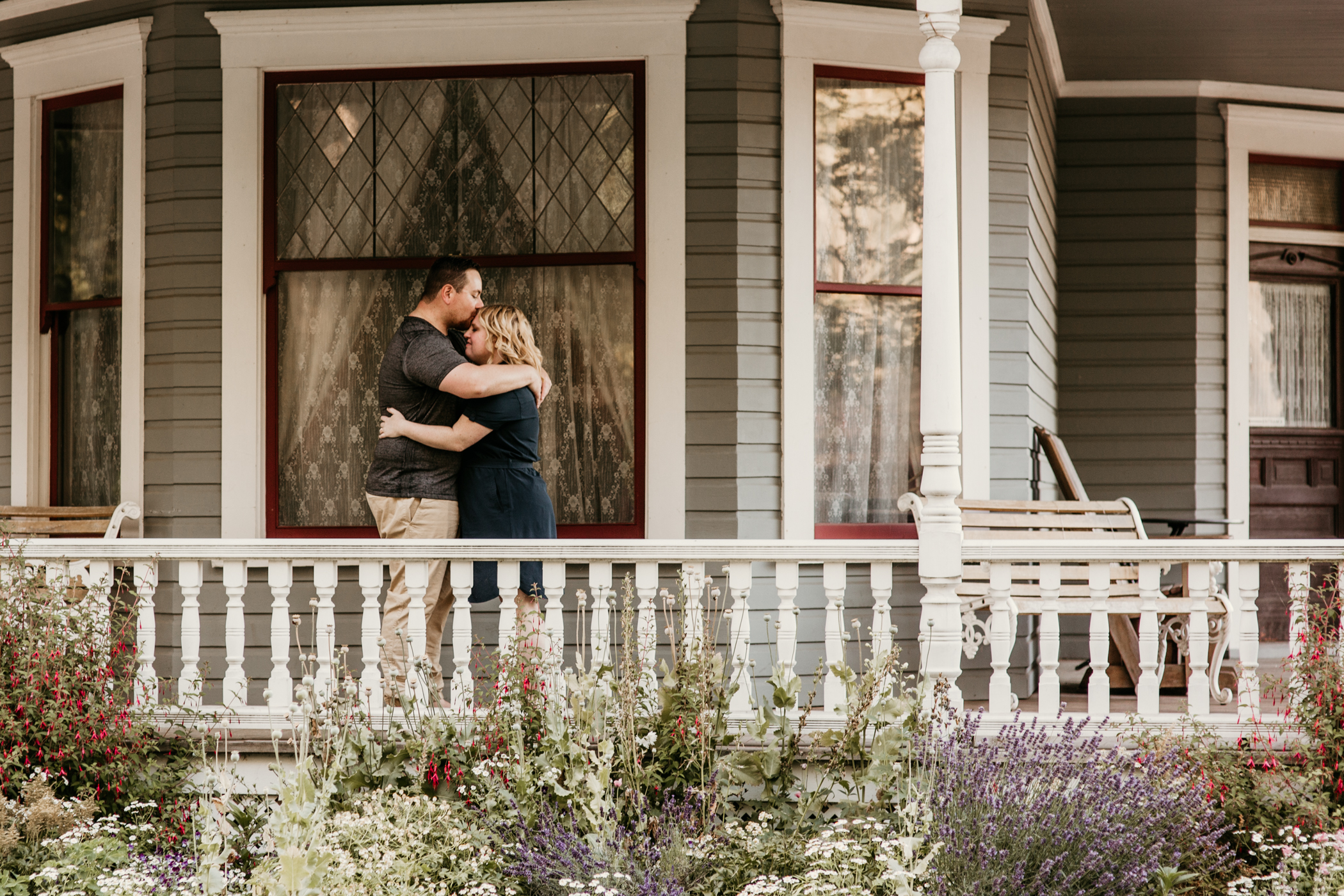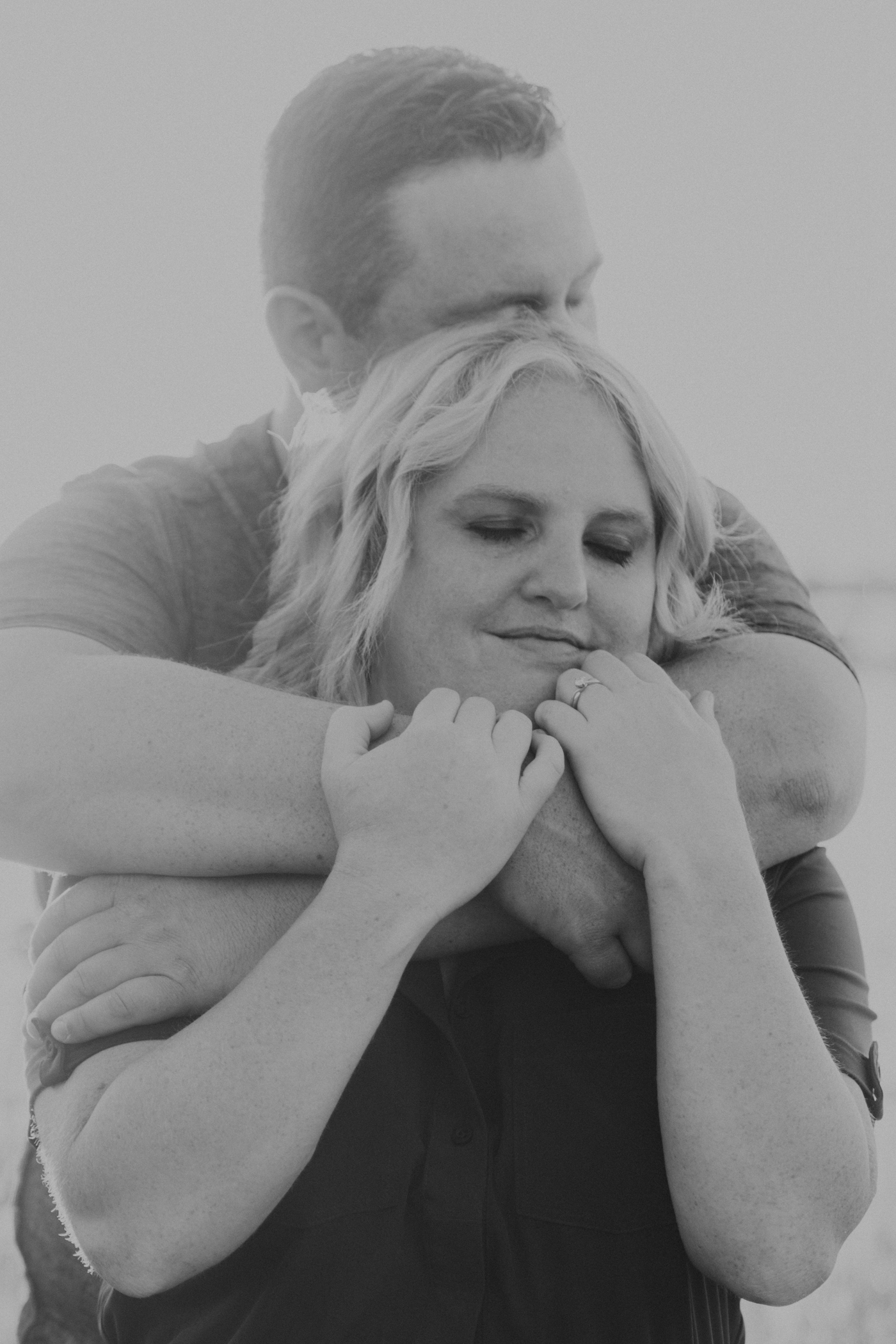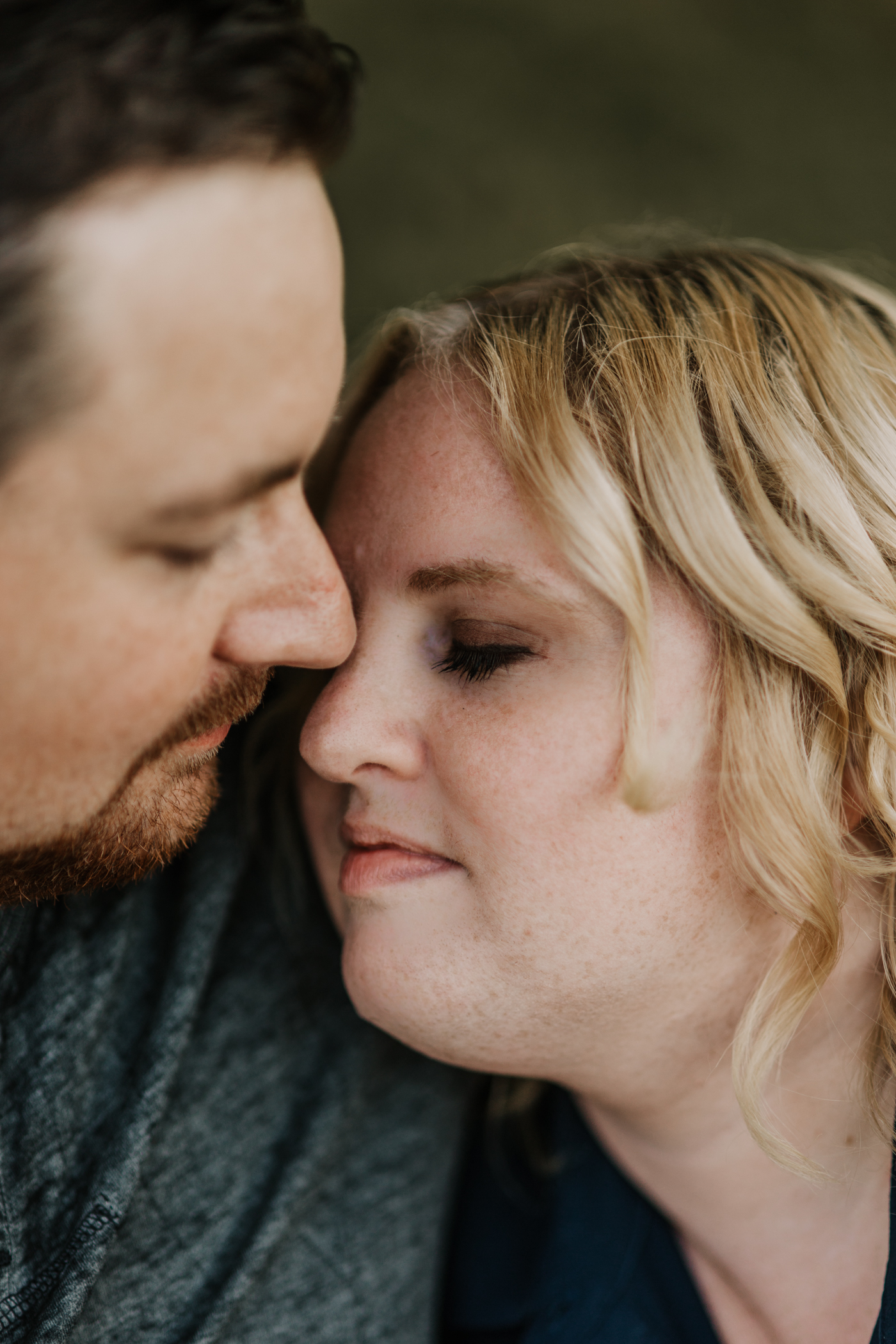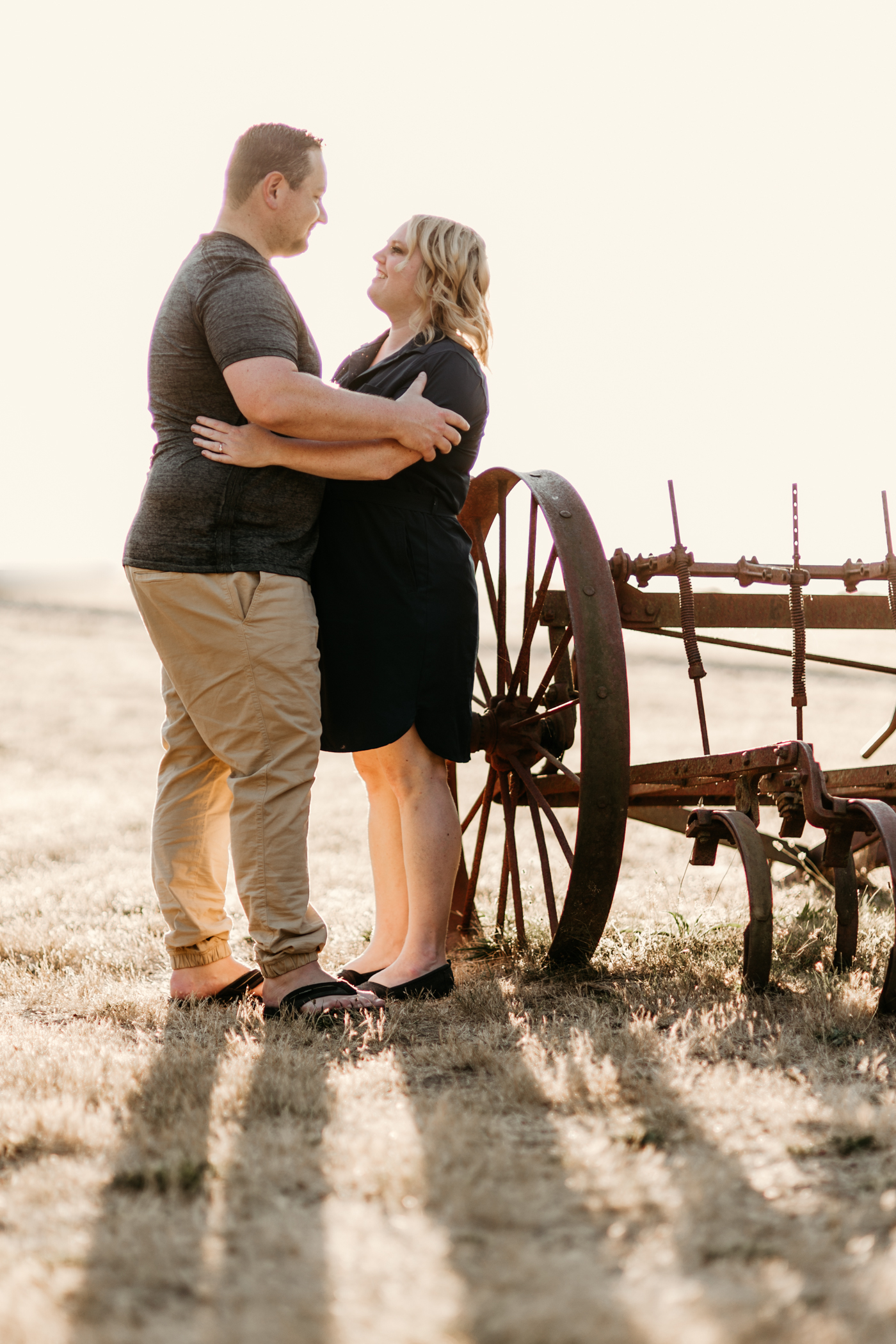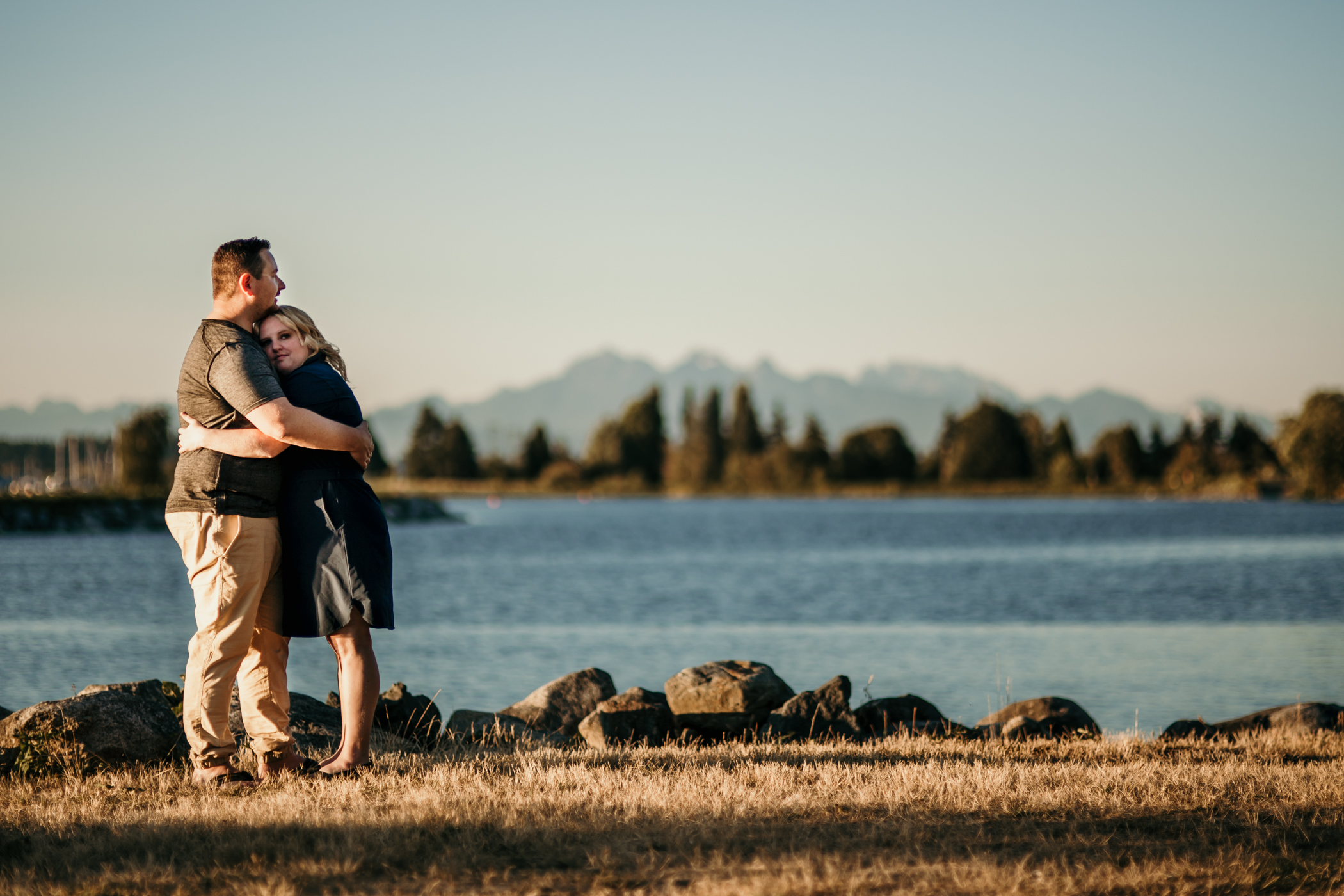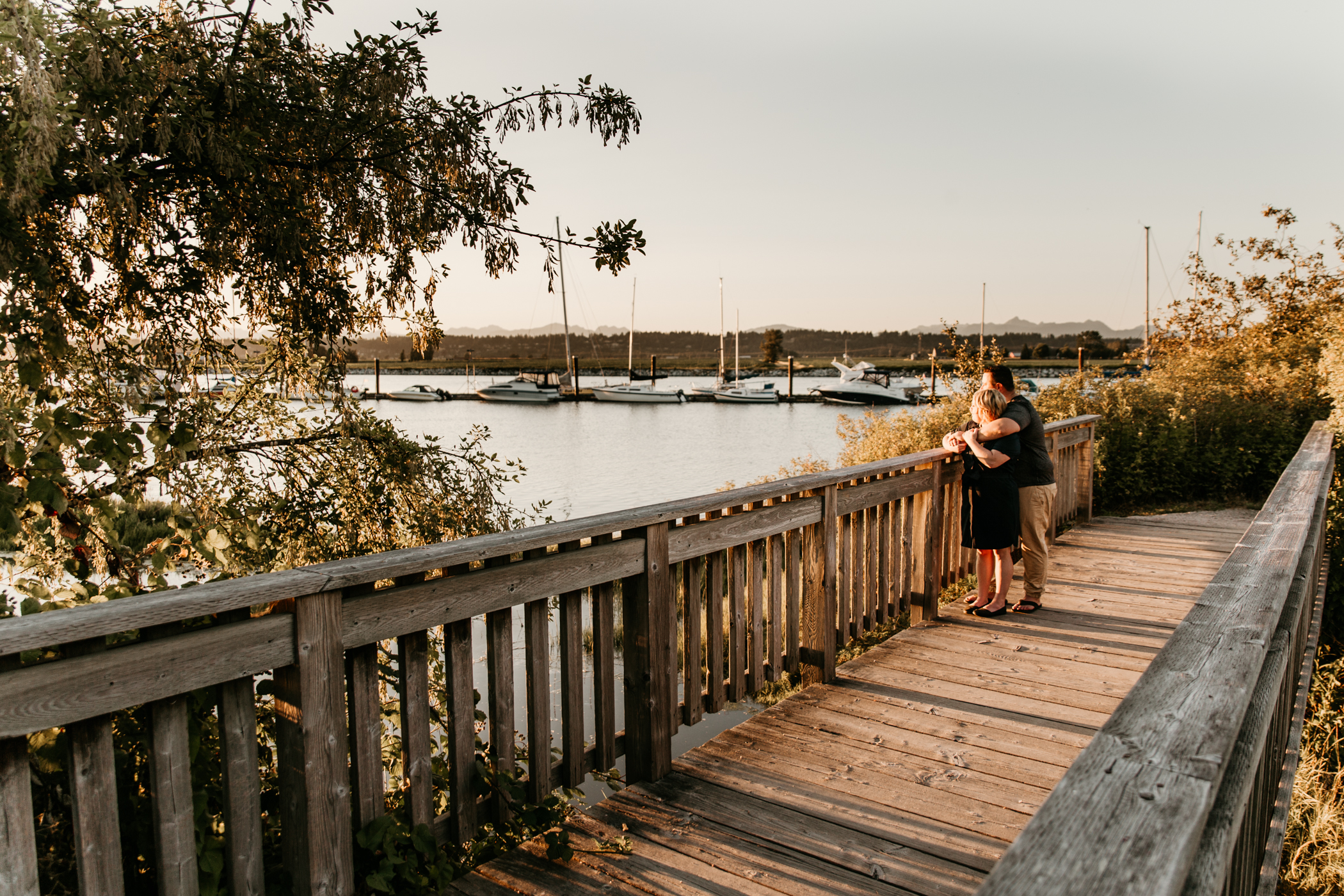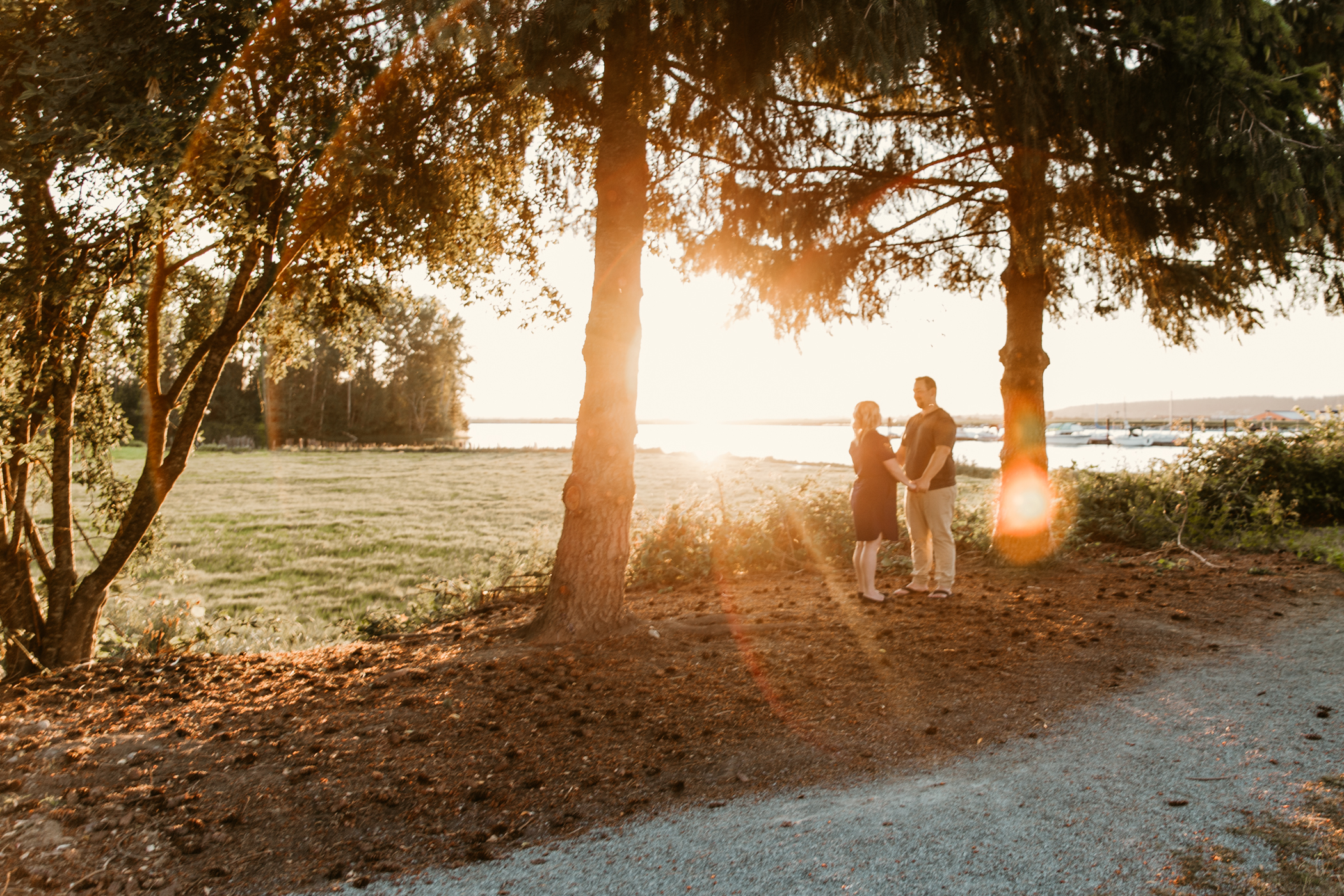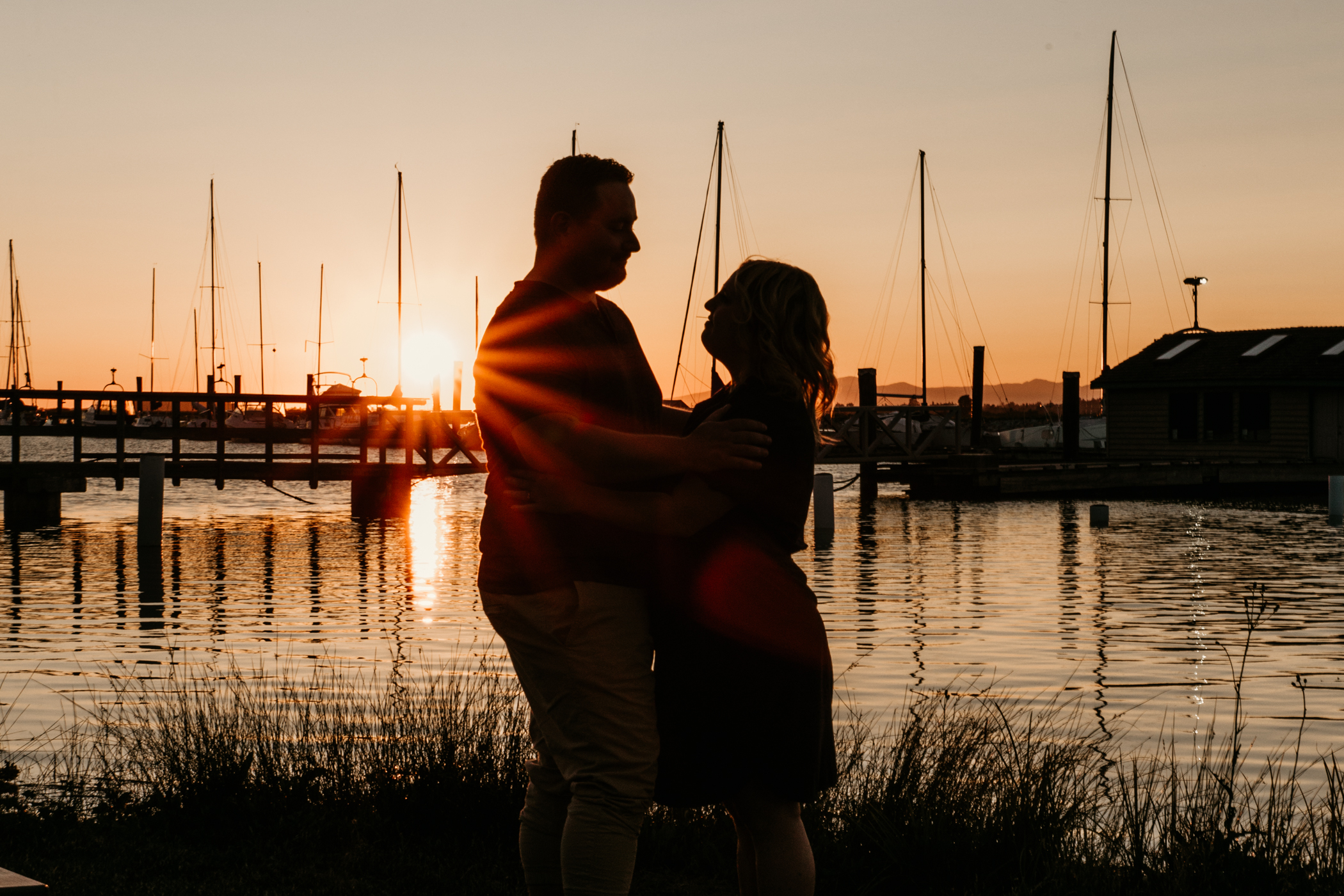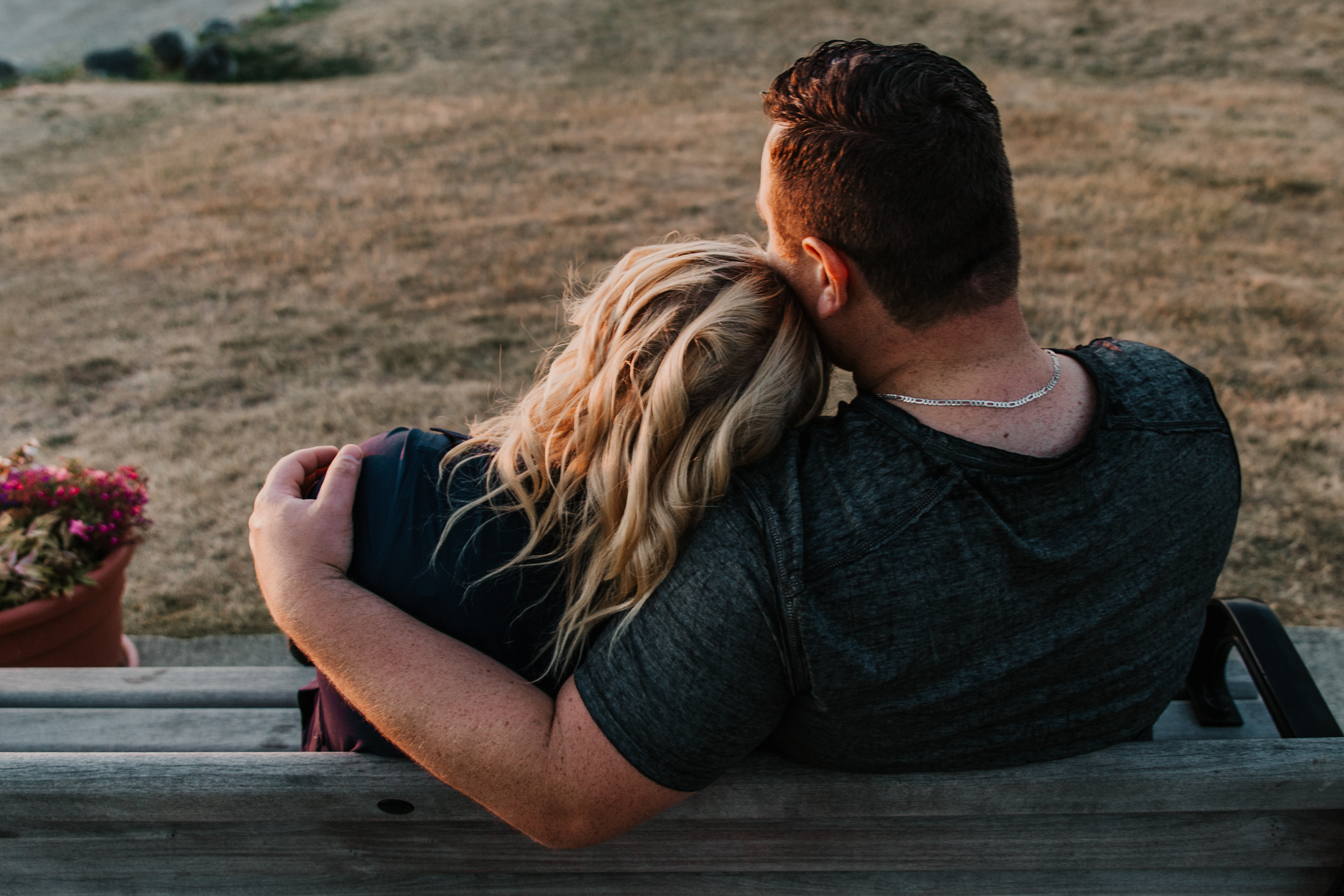 It's no secret, capturing your love story is my passion.  I love what I do.  I'm constantly expanding my love for this field.  Taking workshops.  Reading.  Learning.  Always growing.  I want to help you capture your special moments!  Please come follow me on Instagram, and on Facebook!  Let's connect and document YOUR love story!
Cheers, lovers!
Kristen