You and your bestie have taken the leap and you're getting married! YAS! Congratulations! Now what? Read on for my pro tips on choosing what could very well be the most important vender of your day…
Choosing your wedding photographer – the person who is solely in charge of documenting the epicness, chaos, and beauty of your day, seems like a daunting task, amiright? One thing is certain – you want someone who knows what they're doing. Someone who focuses on the connections and candidness of the day. You value quality over quantity. You kind of know what you want, but where do you begin?

There are many outlets you can follow to discover your potential photographer. Social media can be overwhelming – everyone and their grandma seems to be a photographer these days, but this isn't necessarily a bad thing – it means you have a lot of options! You can peruse Instagram, Facebook, and Google, and really focus on studying the abilities of those you may want to hire. After you've perused photographers you like and whose work resonates with you, make a shortlist that you can work from.
My top 10 tips for choosing your wedding photographer…
1. Contact your potential photographer. ASAP. Right now. Drop what you're doing and shoot that email, babe!
Okay, it's maybe not *that* urgent, but it is something that should be done as soon as you have someone in mind. Wedding photographers book up fast, generally a year or more in advance for popular times of the season.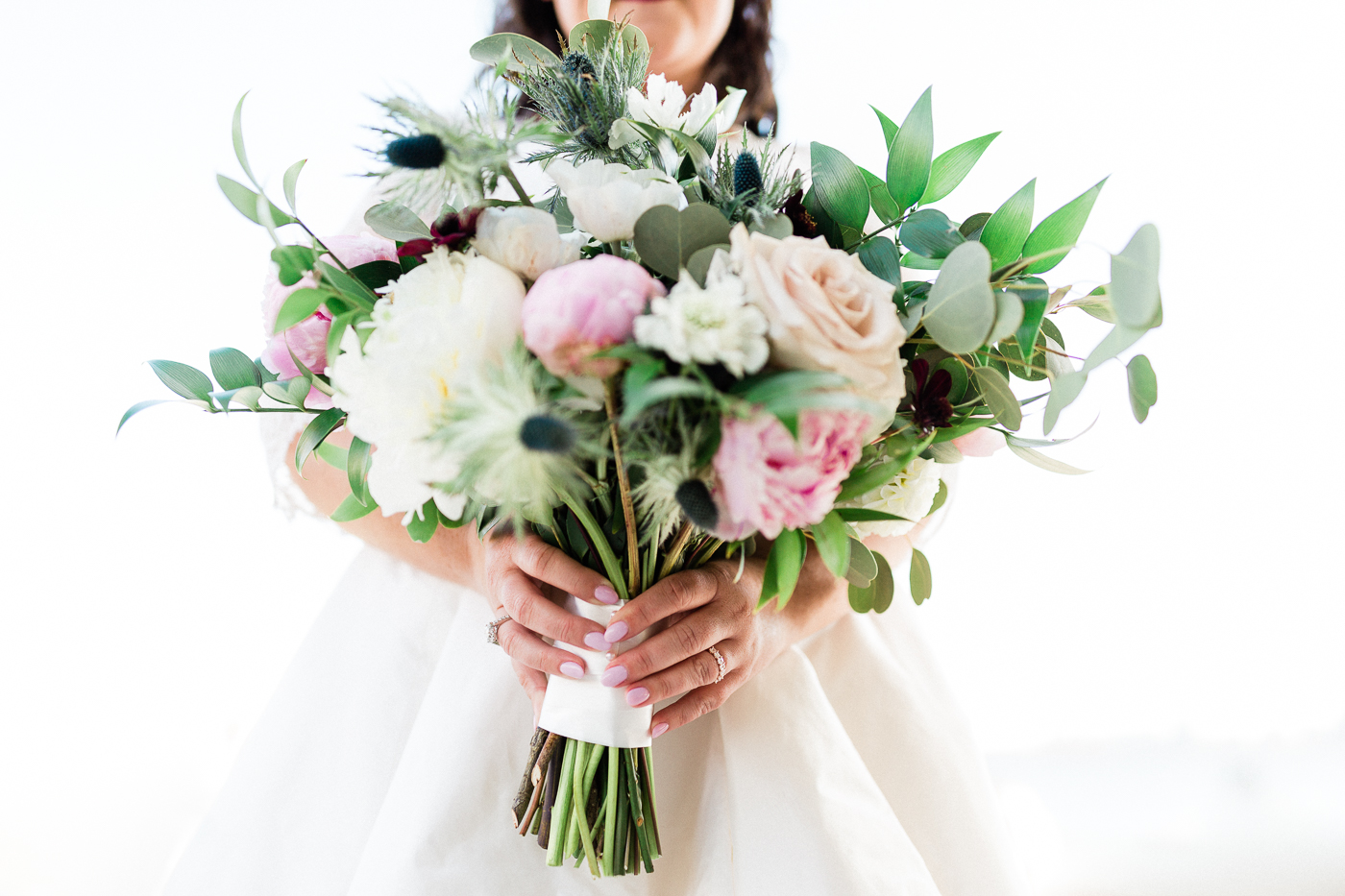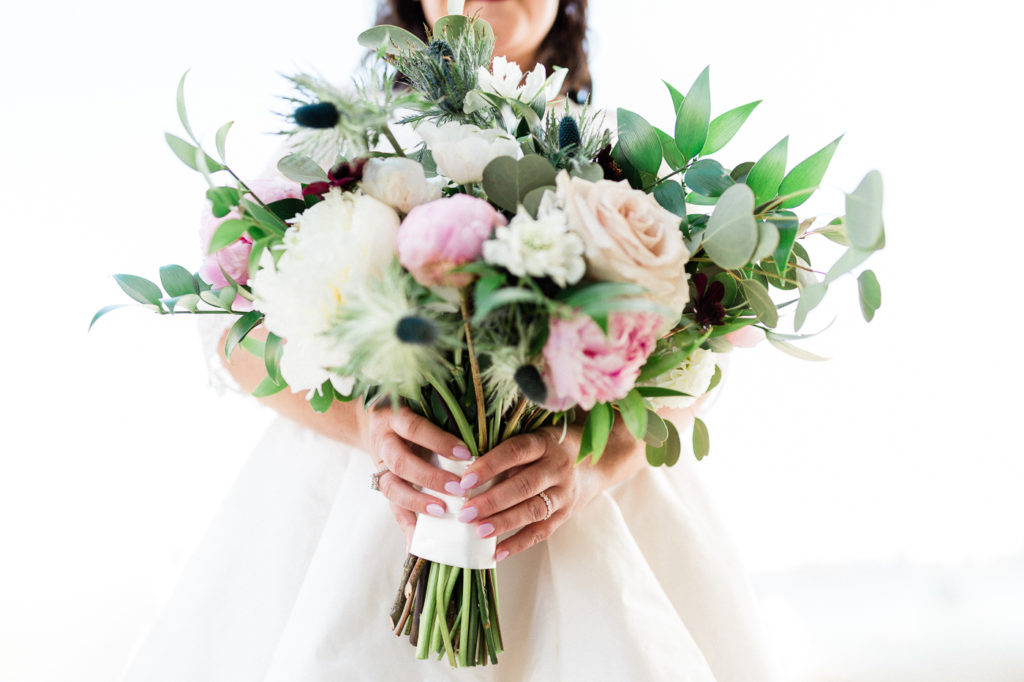 Contact your desired photographer as soon as you can.
2. Set up a face-to-face meeting!
This step is incredibly important to me. Some photographers deal with everything through email or telephone – but this lacks that first-hand personal environment that I strive to offer my clients.

I want to meet with YOU. My desire is to see your facial expressions when you talk about how you and your partner met, and how you fell in love. I want to experience what kind of beer you order, or what kind of latte you prefer. Why? Because these are all personal nuances that help me better understand you as an individual, therefore making my job SO MUCH easier if you hire me to document your wedding day (see more about this later when I talk about the importance of an engagement session).
Bottom line? If you're looking for an individualized experience, want to feel like you are a priority, and really want to get to know the "person behind the lens" find a photographer that likes to do their consultation meetings in person, or at the very minimum, via Facetime or Skype.
I always compare choosing your wedding photographer to online dating: you want to be sure you're not getting catfished!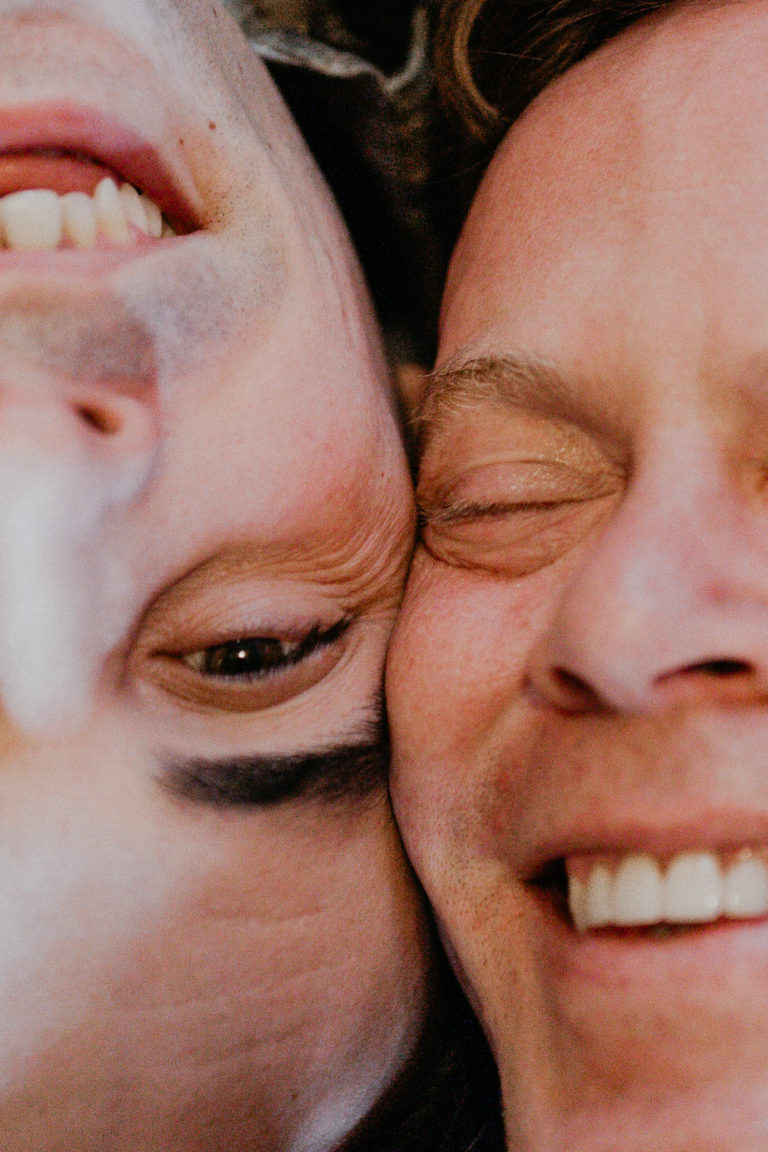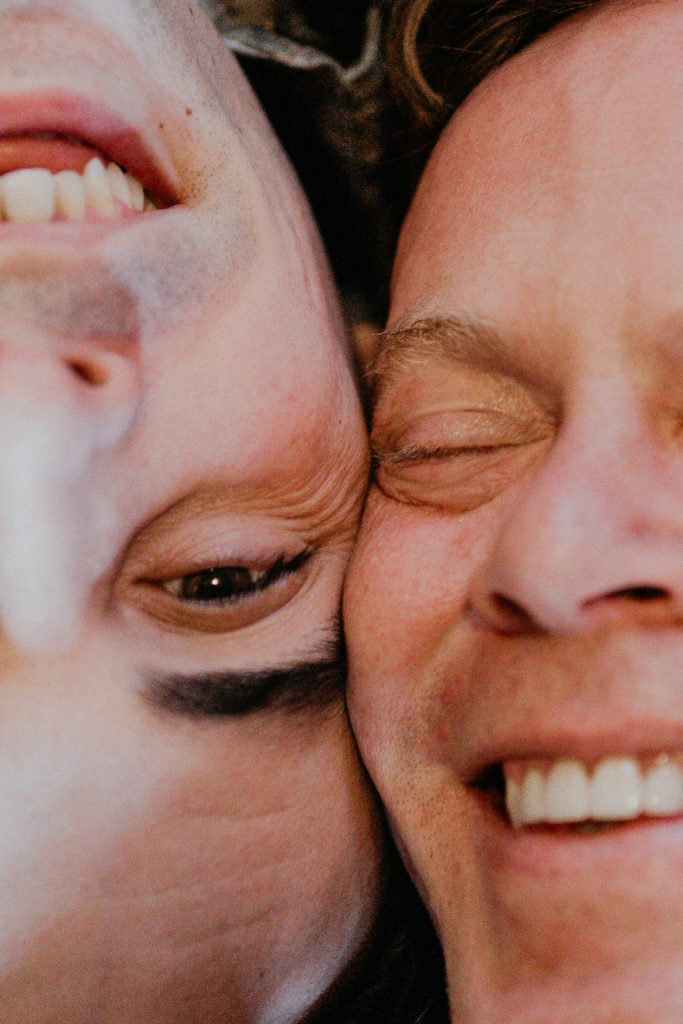 Face-to-face meetings are SO important!
3. Prepare a list of questions.
No question is too silly!

At my most recent consultation meeting, the couple came armed with a checklist of everything they wanted to ask me. I WAS SO IMPRESSED. Your wedding photographer should be ready with answers to anything you can sling at them. Questions about the timeline, recommendations on other vendors, whether you should consider a first look, how many hours of photography you'll need to document the day properly, literally any question you have is a good question.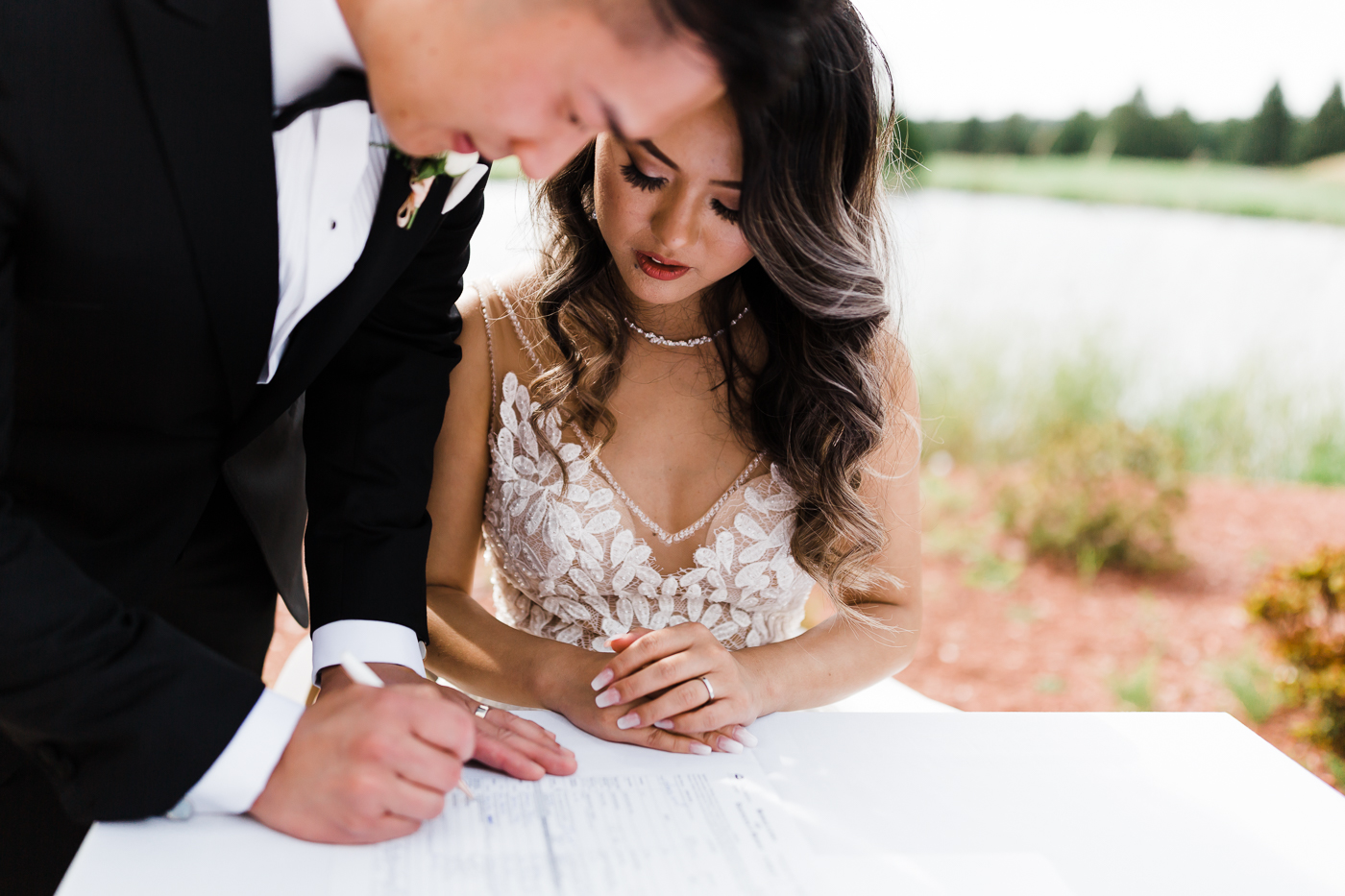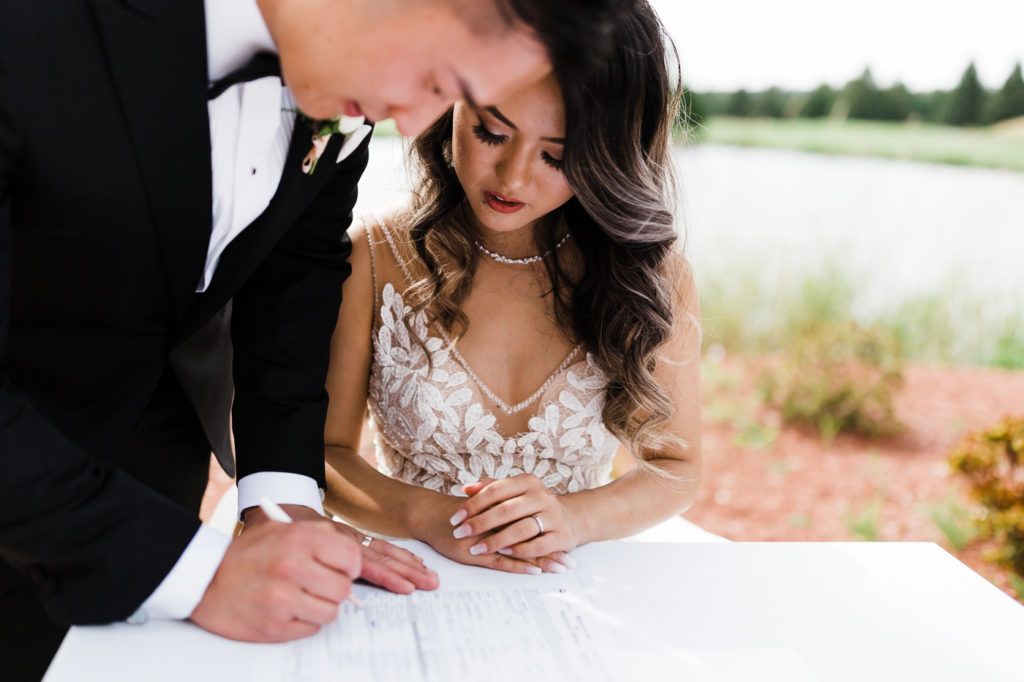 Make a list. No question is too weird or silly.
4. Ask to see full wedding galleries.
This is perhaps the most important rule of all.
Photographers, understandably, showcase their very best work online. I do this too, of course I want potential couples to see how awesome I am, who wouldn't?! However, you want to know that your photographer can handle the insanely bright sun shining down on your ceremony, or the dimly lit reception hall that has almost no natural light. You want to have 100% confidence that your photographer is going to be able to capture every aspect of your day, no matter what kind of lighting situation is thrown at them.

Ask them to show you full wedding galleries. Ask about their on and off camera lighting set-ups. If they can't show you full galleries that they're proud of (and YOU love), or if they say they ONLY shoot natural light, I'd be very wary.

When I meet with my potential couples, I have many full wedding galleries that I'm excited to show them, including the very first wedding I ever shot solo. I'm happy to showcase how I've grown since I started, especially how much education I have invested in to get where I am.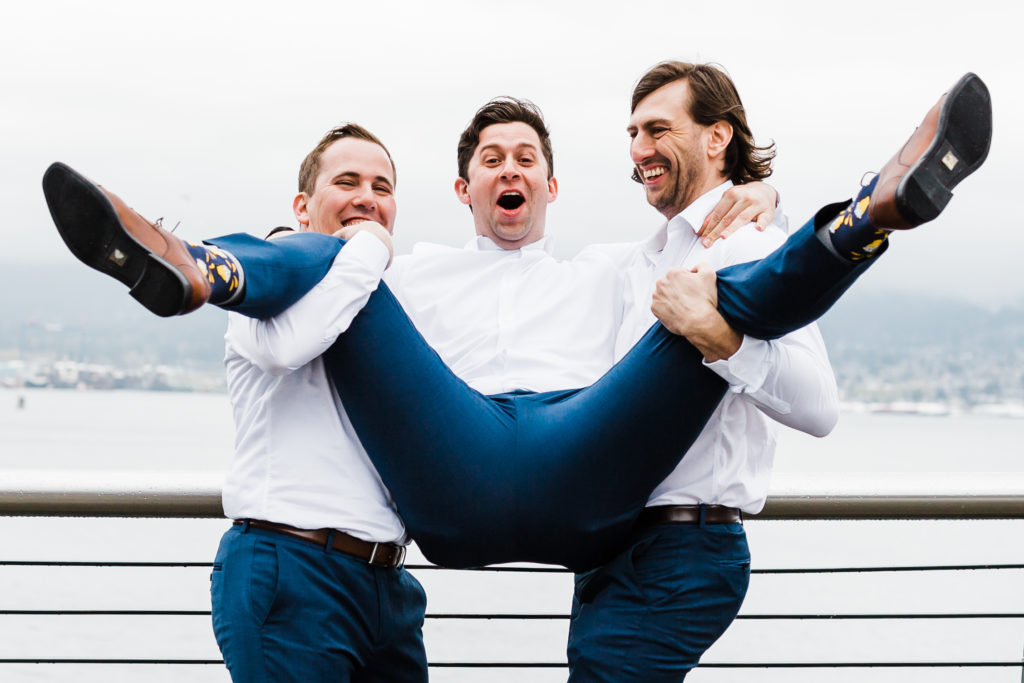 Full. Wedding. Galleries. Request to see them!
5. How are the vibes?
For real. Pay attention to how you, your partner, and your potential photographer mesh together during your consultation meeting. In fact, this is exactly why I encourage face-to-face meetings.

This person is going to be spending the whole day with you, sometimes in very intimate situations. You want to feel like they're a friend, not just some random human. I can't stress enough that a strong relationship is incredibly important, I guarantee it will make your wedding day run smoother, and help you be as relaxed as possible.
If your consultation meeting doesn't have you laughing, openly discussing stuff, or chatting like friends, I would question if it's the right fit.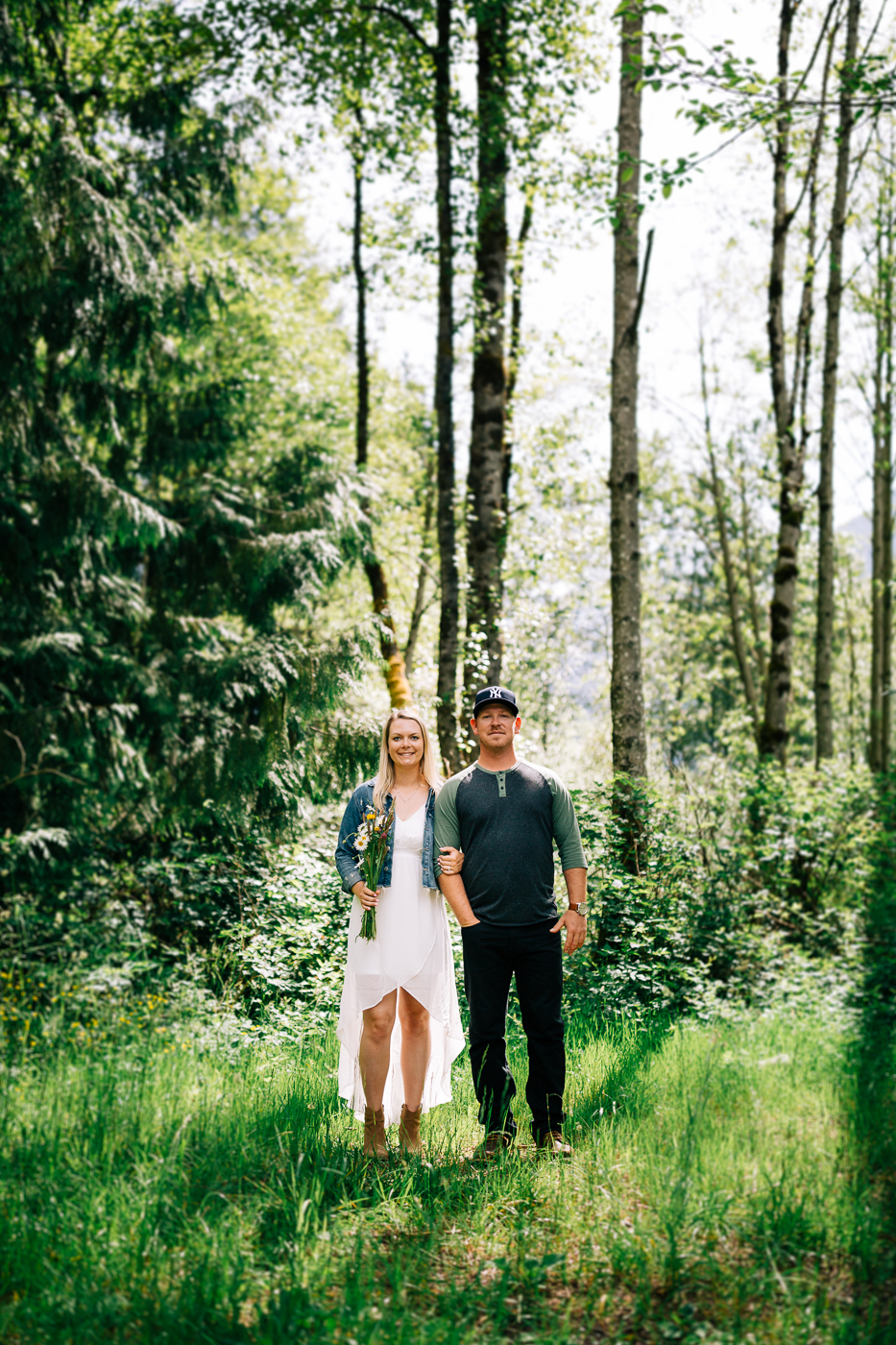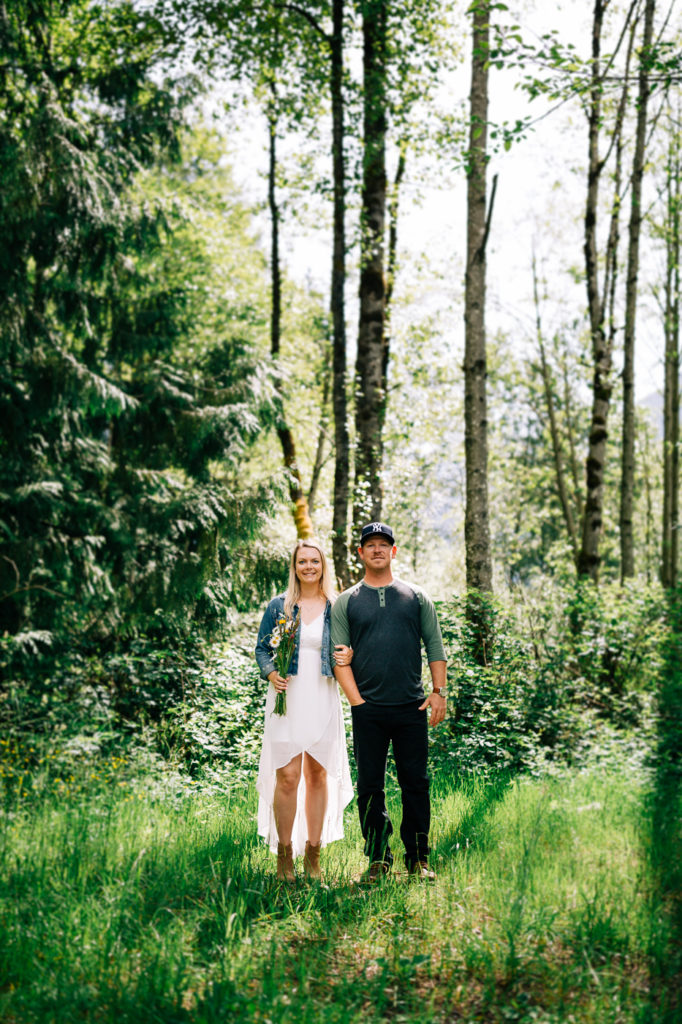 6. Talk about package options.
If you have a general idea of how you want your day to go, your potential photographer should be able to recommend how many hours you'll need.

This day is only going to happen once, so you want to make sure you have a large enough package to cover everything. On the flip side, if you're having a smaller wedding, or an elopement, you want to be assured that you won't book more hours than needed. Talk about the details of what your day is going to look like: your photographer will be able to give you a professional recommendation on how many hours you'll need.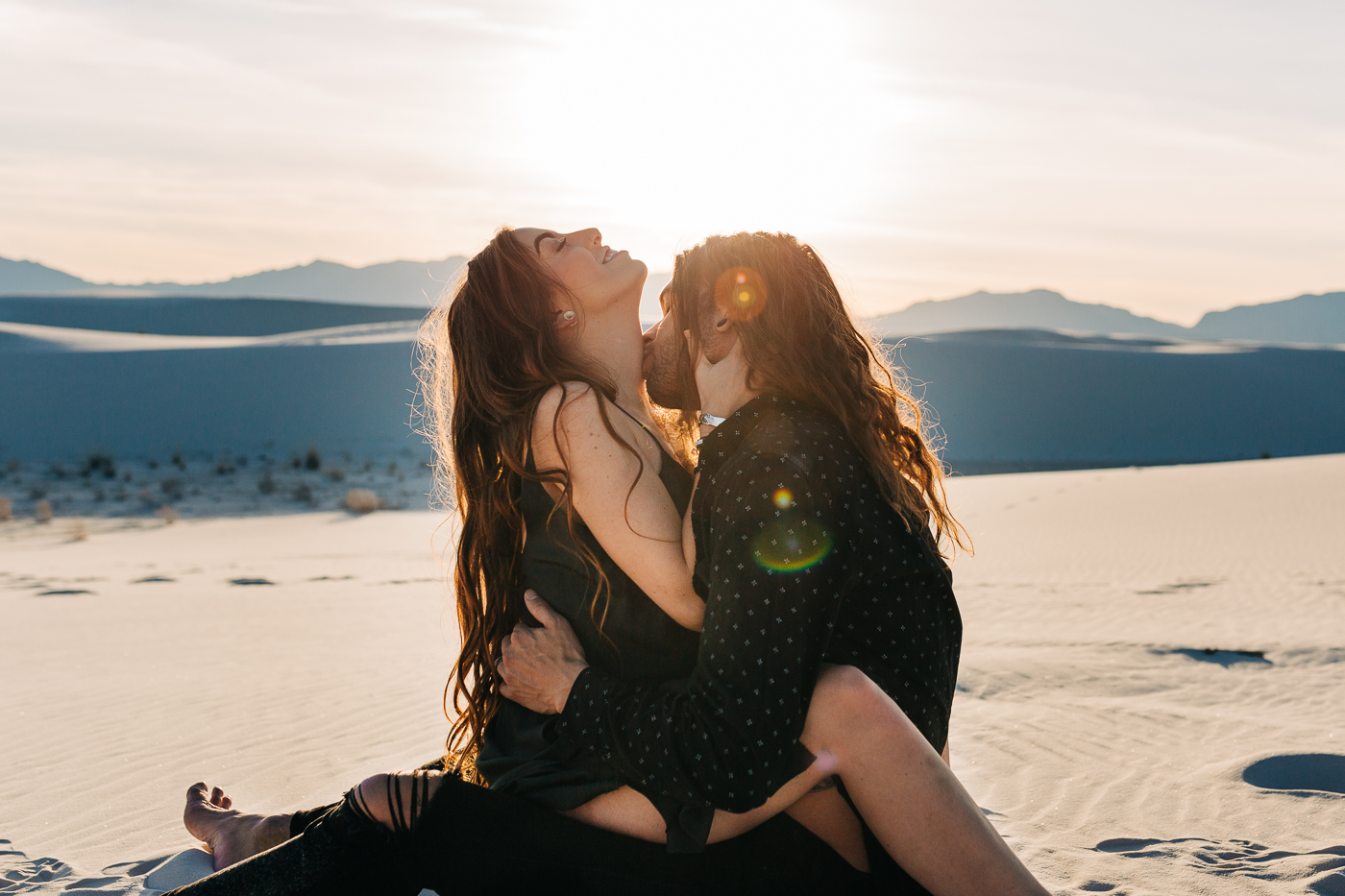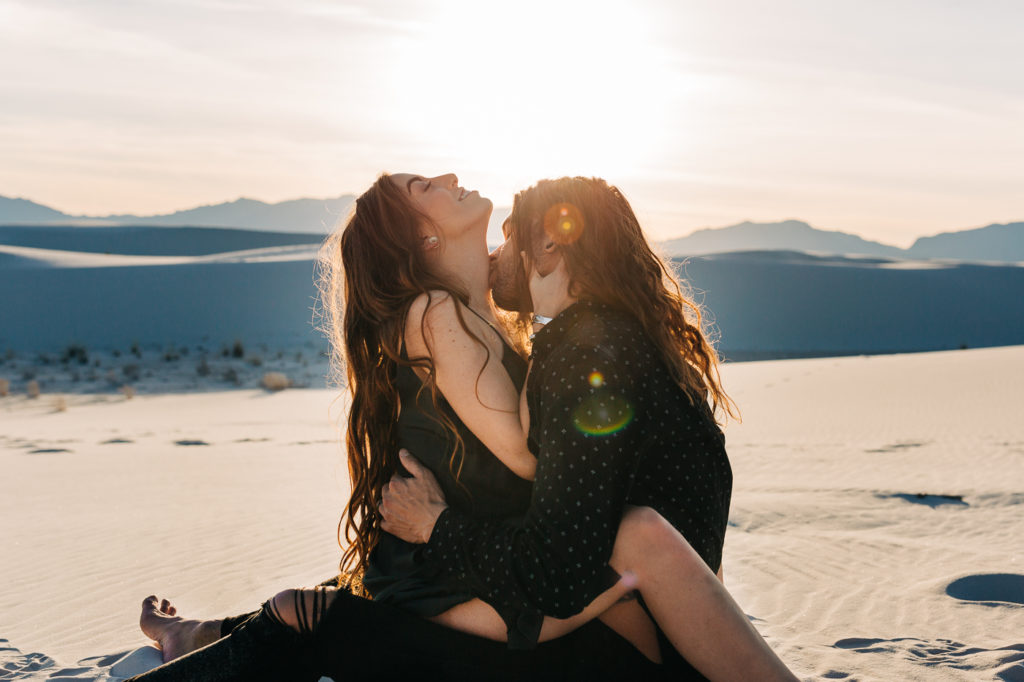 Be confident your package matches your needs.
7. Ask about engagement sessions.
Does your potential photographer include an engagement session? Some do, some don't.
Personally, I do, and believe it's crucial to do so. My engagement sessions are complimentary with every wedding package. In truth, it is the perfect way to work together prior to your wedding day. It will help you warm up to being in front of the lens. Furthermore, it is incredibly important to me that on the day of your wedding you are as relaxed as possible. If you're already familiar with me poking around with my camera, it's going to be a walk in the park!

Additionally, working together in an intimate setting fosters a strong photographer/couple relationship. I'm going to know your quirks, and you're going to become familiar with my style of shooting. It might seem like a small thing, but I promise it will make your wedding day a lot easier. Coincidentally, because you are more relaxed, your wedding day will be SO MUCH MORE FUN!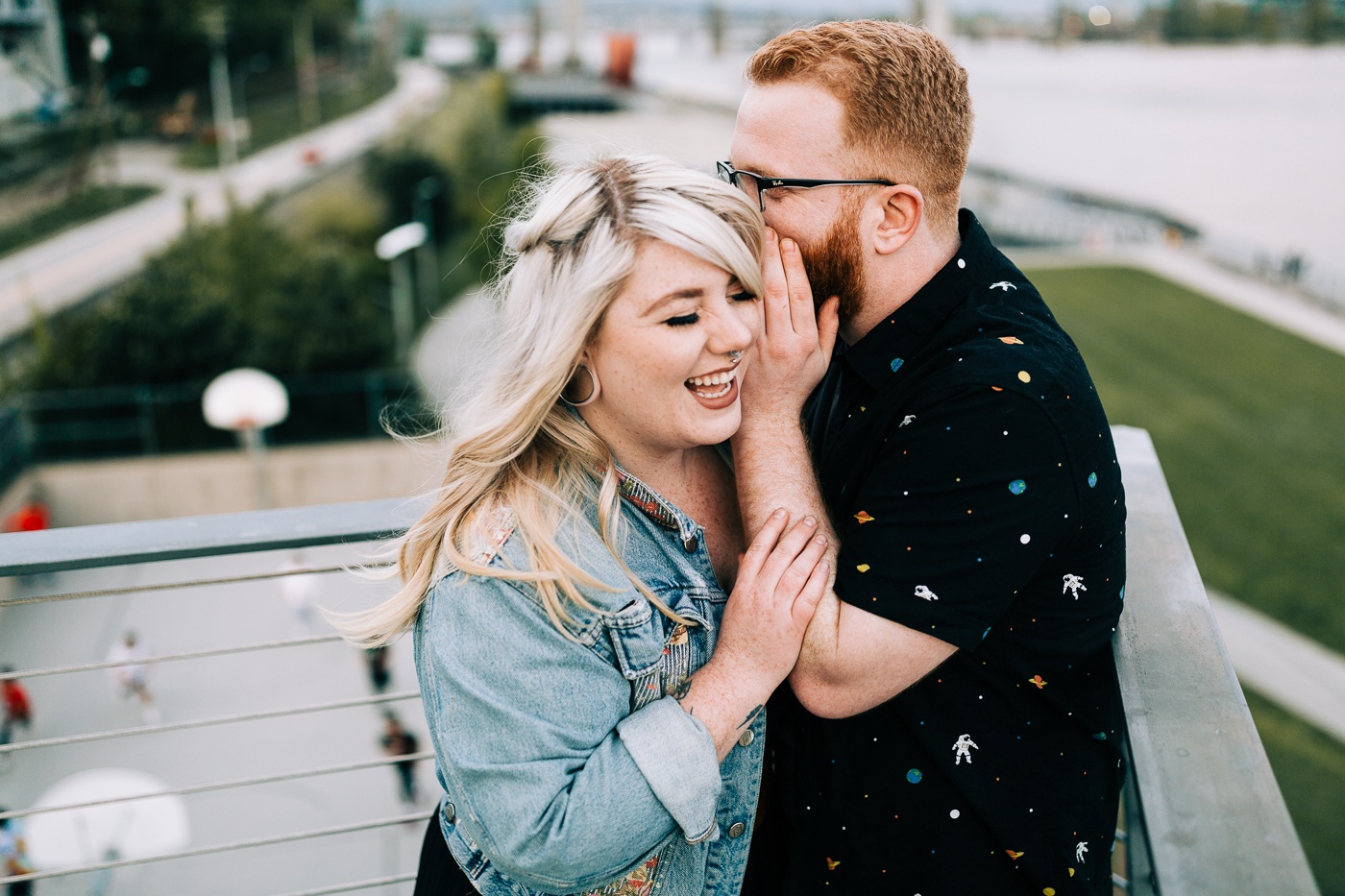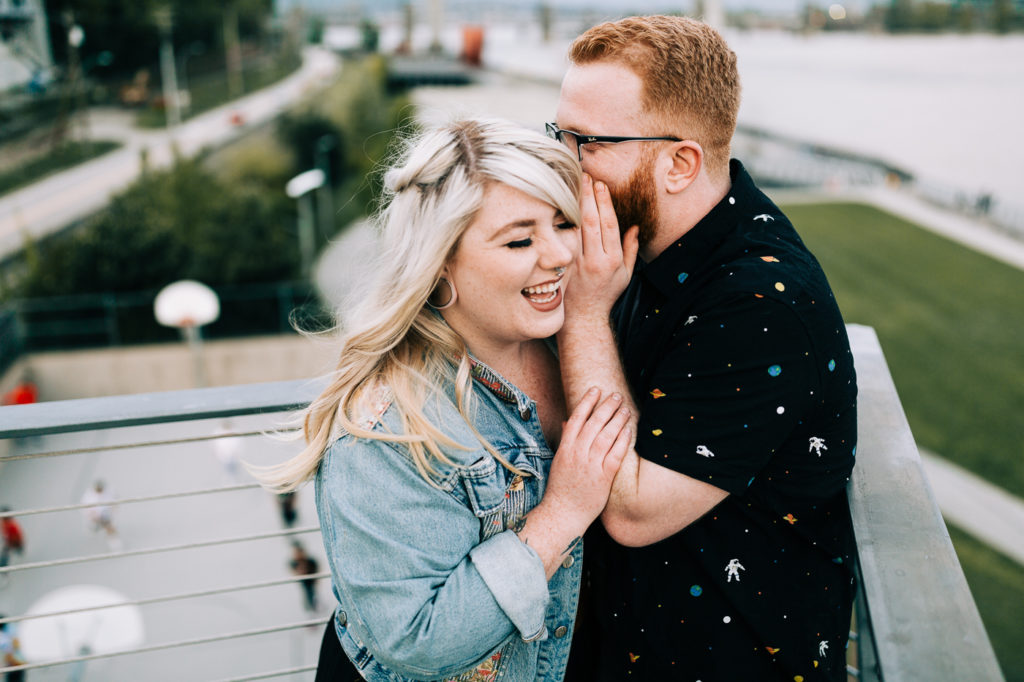 The best way to hang out with and get to know your photogapher!
When selecting your wedding photographer, it's important to ask about backup plans!
8. Backup plan?
Does your photographer have a backup plan? Truth be told, I'd be concerned if they answered anything other than a solid "yes".

It may be morbid to think about, but what happens if something devastating happens to your photographer? Whatever crazy things life can throw at us, what happens if your photographer simply isn't able to make it to your wedding?

Your photographer should have a back-up plan in place. Whether it be their second shooter who is capable of taking on the wedding solo, or a network of colleagues who they can call upon in an emergency – you need to feel 100% certain that a plan is in place so YOU are not left scrambling.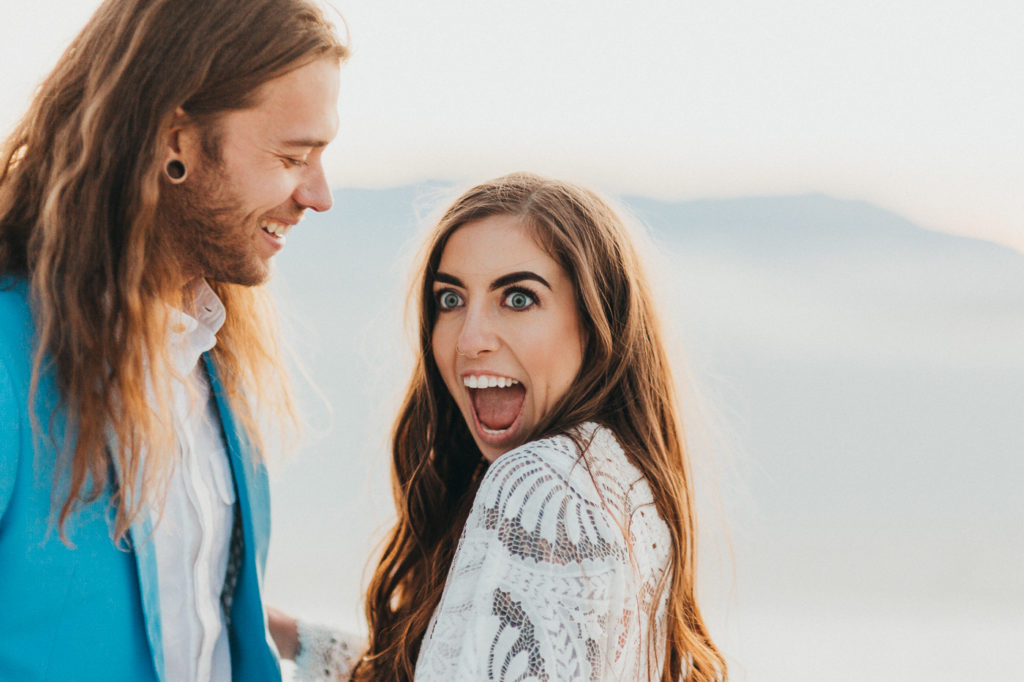 Backup plans are SO important!
9. Trust.
After your initial consultation meeting, you should be able to get a pretty solid vibe for your potential photographer. In particular, you should be able to sense a certain amount of trust.

Trust is important, in fact, vital.

Your wedding day is a once-in-a-lifetime event, and trust in the person documenting this day is absolutely pivotal.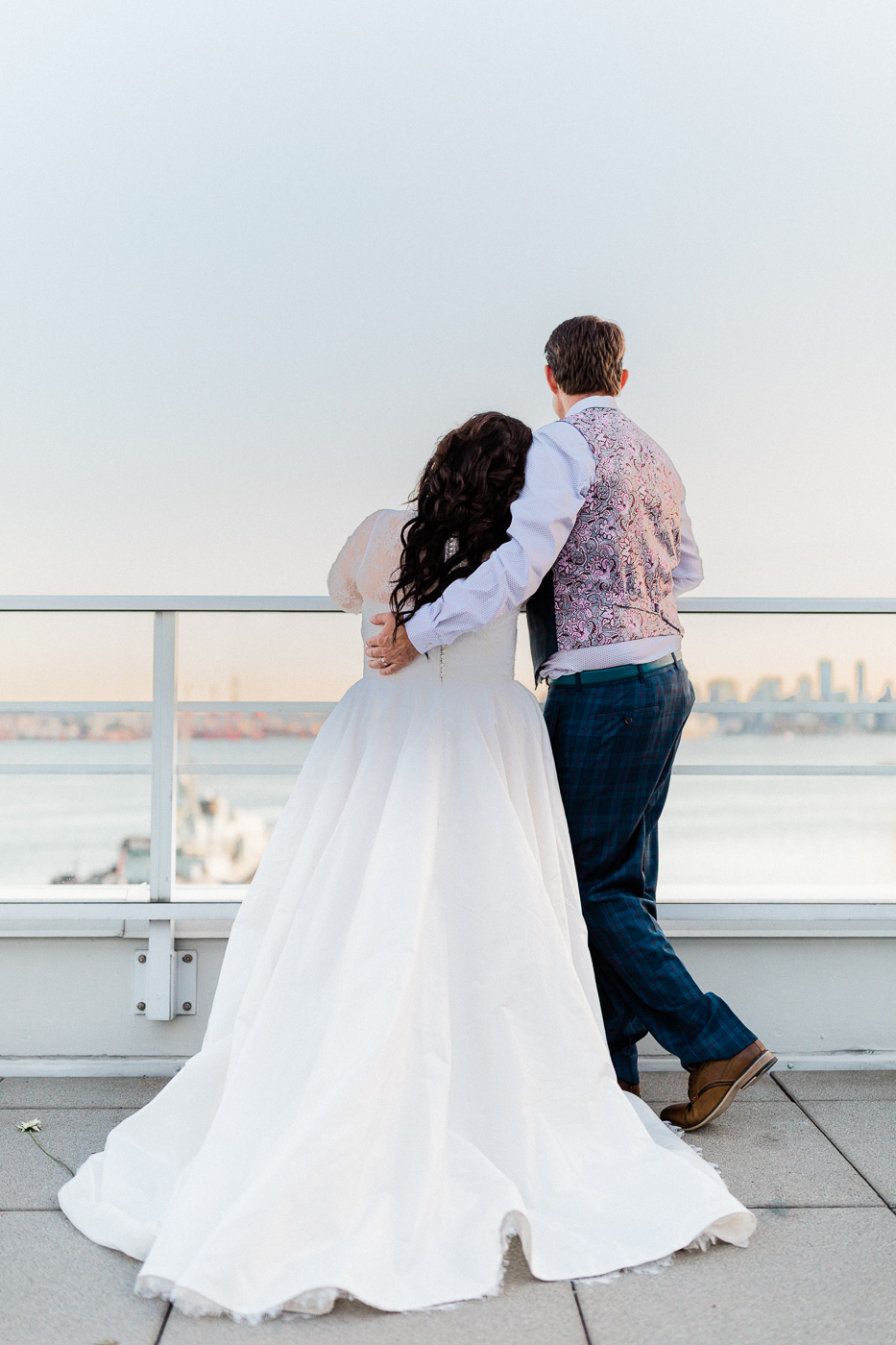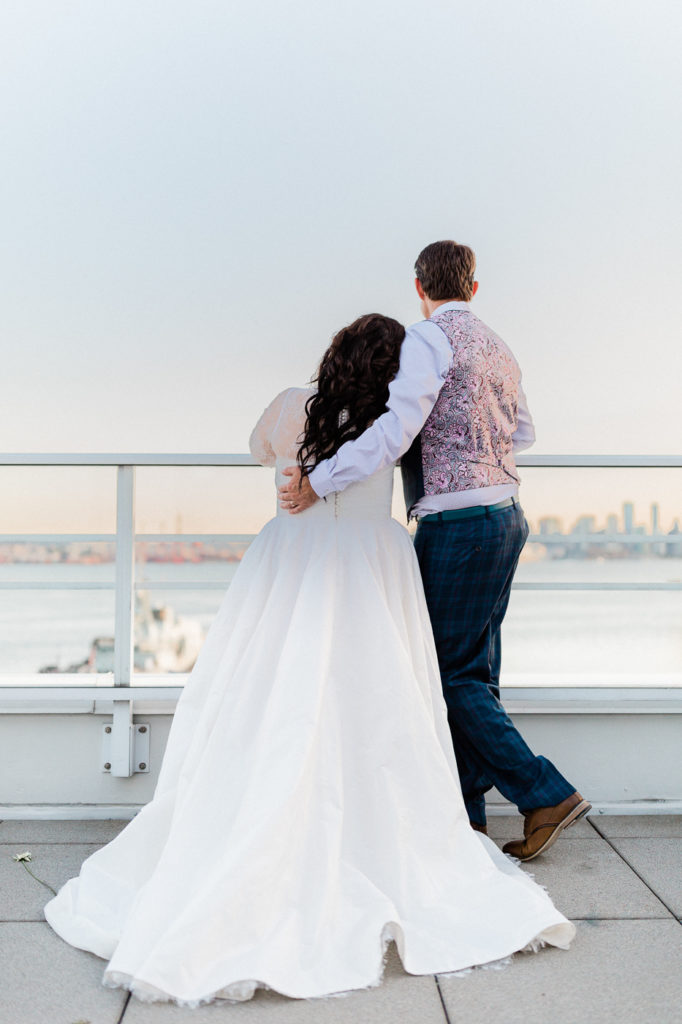 You want 100% trust in the person documenting this insanely important occasion.
10. Trust your gut.
Above all, when choosing your wedding photographer, I want you to trust your gut.

You're more intuitive than you know, and your gut knows what's up. Don't overthink things. If you've met with your potential photographer and you hit it off great, it's likely going to be an awesome relationship. If you've seen full wedding galleries, and you know what they can do, trust yourself.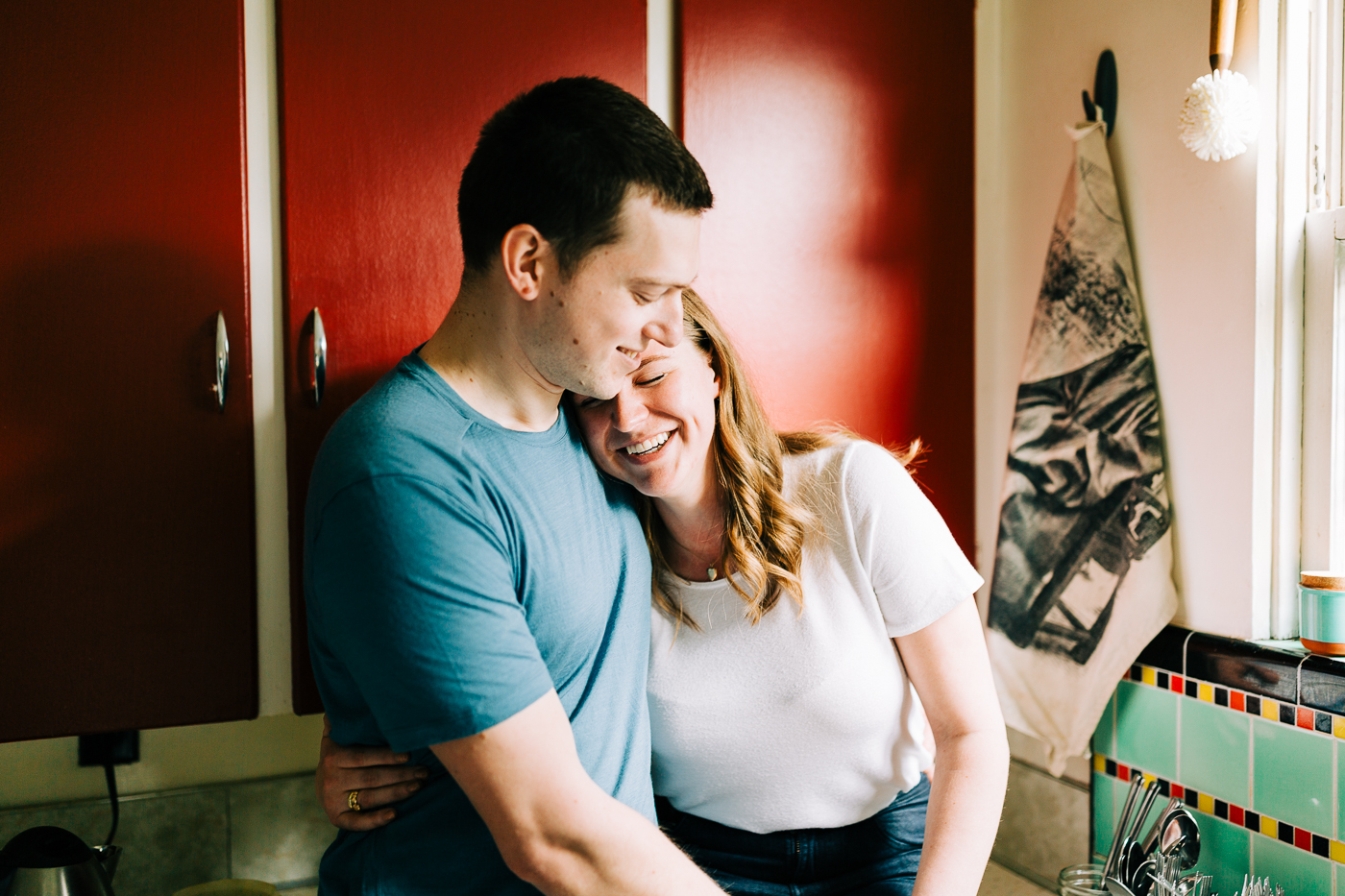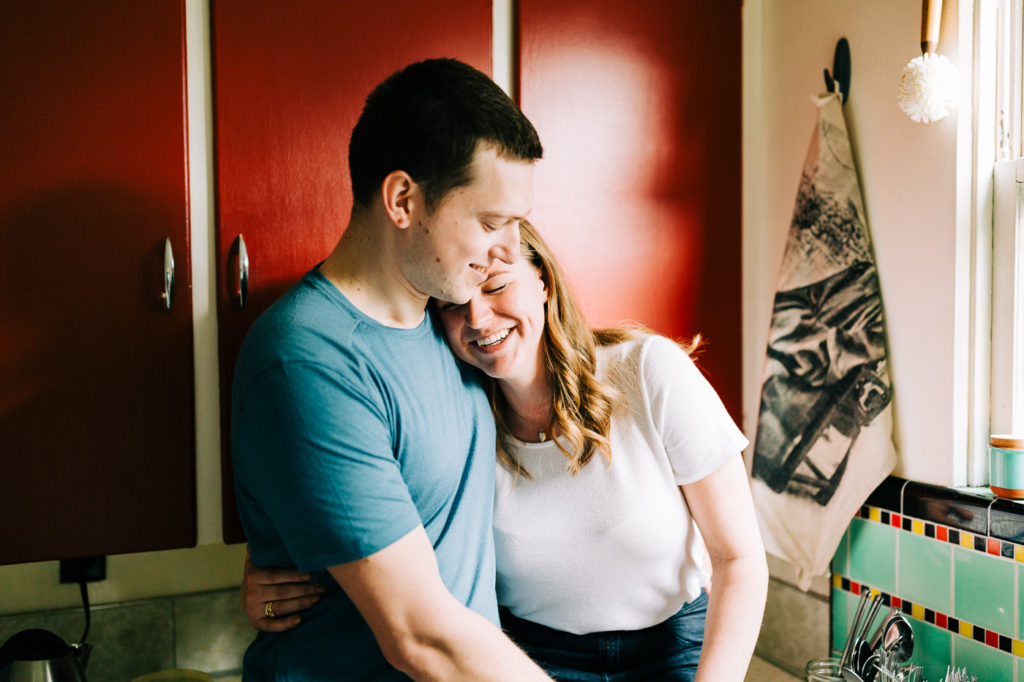 When you know, you know. Trust your gut!
You've got this, and I've got you. I'd be thrilled to help you on this journey in helping you decide what's right for you.

Choosing your photographer can feel like a daunting task, thankfully, I'm here to help.
I sincerely hope this little list will help you on your hunt in choosing your wedding photographer. You're all probably thinking this is going to simply be a "pick me, pick me!" type of blog, and while it kind of is – I also want to encourage you to SHOP AROUND.

I'm thrilled that you're here checking out my page, and ultimately oogling my work. It makes me smile ear to ear, consequently making my face sore from beaming. At the end of the day, I want you to be 1000% comfortable and confident with the photographer you choose. I'm so stoked if that is me.
Happy hunting ya babes. Please don't hesitate to drop me a DM and ask me anything.
In conclusion, if you've decided that "hell yes" this is the photographer for us, hit me up! Fill out this handy-dandy contact form, and let's do the damn thing!