Get to know me.
I grew up on the prairies in small-town Manitoba.  I'm a born and raised country girl.  I grew up slinging bales, off-roading, partying around bonfires, and always trying to keep up with my (much older) brothers.
In my early 2o's I moved to BC and I'll never look back.  The west coast has completely captivated me.  It absolutely comprises everything I love about Canadian life – ocean, mountains, lakes, fresh air, wildlife, blossoming trees, people – I love it here.  I love my home and my life. Most importantly, I fiercely love the people who are a part of my life.
I suppose it's my love of people that led to my interest in photography.  I've been a creative creature since the day I could hold a pencil.  One of my favourite quotes is "the earth without art is just 'eh'".  Photography is another form of art, and it integrates my two most favourite things in the world – creativity and people!  I want to capture your unique selves.  Perfection is boring, and there is no story in perfection.  I want to immortalize YOUR story.  The realness.  The love, laughter, and chaos of your life.  It's all about connection, emotion, and being vulnerable.  "We were born to be real, not to be perfect" – a quote that wholly and completely sums up my hopes and aspirations as a photographer.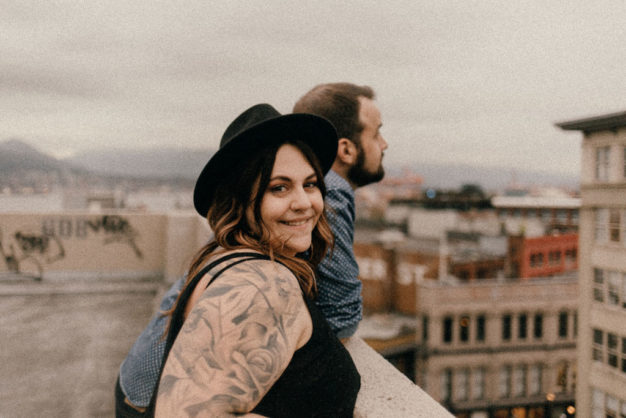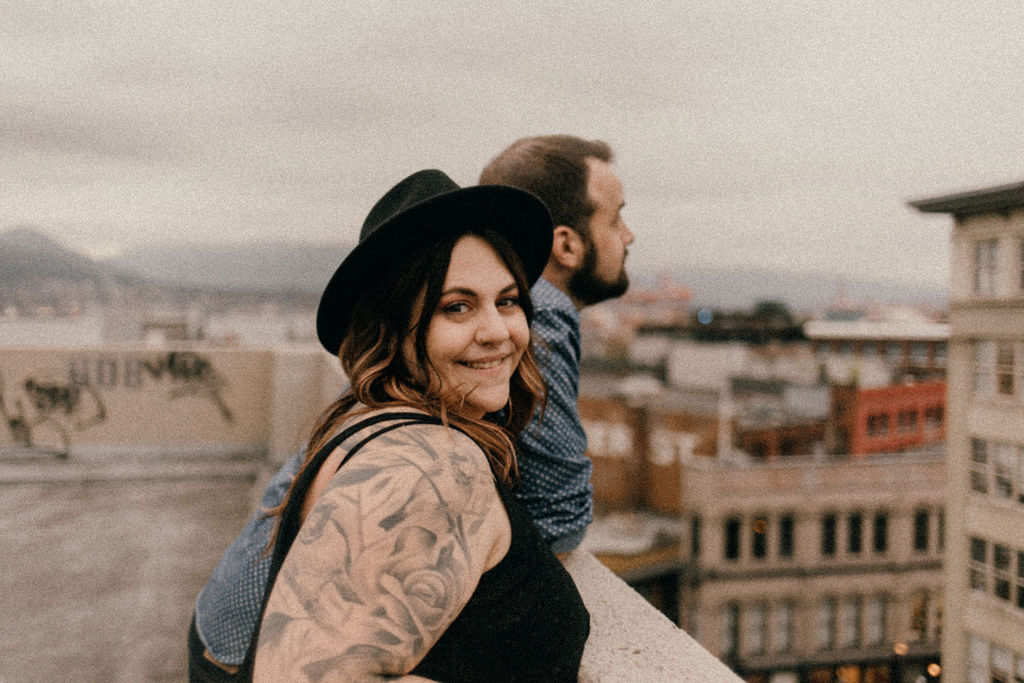 THE EXPERIENCE
What to Expect
My vibe is easy-going. I like to have fun. I tell dirty jokes. I want to capture your gut-busting laughter. I bring beer for you to shake up (or champagne). I encourage bare feet in the sand, water, or mud. I like couples who play and aren't worried about looking perfect. Perfection is not my jam - there is no story in perfection.
Our time together will consist of trust, encouragement, and LAUGHTER. For more intimate sessions you'll be trusting me to capture you in your most vulnerable state, and I do not take that for granted.
I appreciate good, honest, morally strong humans. I don't discriminate. My photography skills are open to anyone - any sexual orientation, any race, any gender, any anything. As long as you're not an asshole you are invited to be a part of my life.